How to attach the downloadable PDF to the flip book?
When you find something wonderful or create something beautiful, will you share it with your friends? With FlipBook Creator, there are several simple ways for you to share the flip book actually. For instant, share flip book on social media sites, email to someone and download the source file. Don't you think that's awesome to allow you share the original PDF file? What's more, you have to upload the PDF file online in advanced or the download button doesn't work. Then in the FAQ, you will learn the easiest way to attach the downloadable PDF to the flipbook with FlipBook Creator.
Step1: Import PDF and Upload PDF online.
First of all, download the software and run it and then click "Create New" to add new PDF file.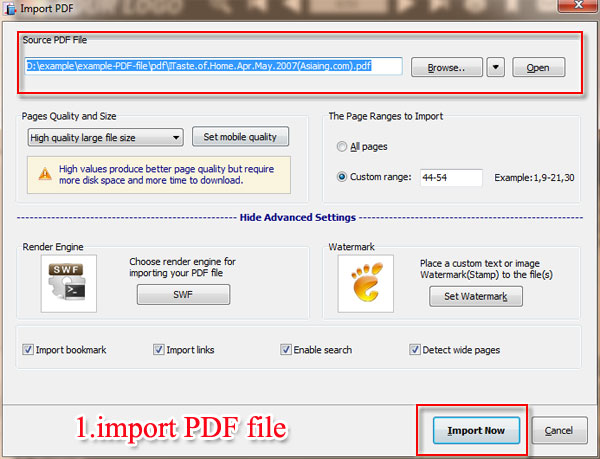 Step2: Make "Download" Button Show.
Move to "Design Settings" and enter "download" on search box to get "Download Setting". Then select "Yes" from "Download Enable" to apply.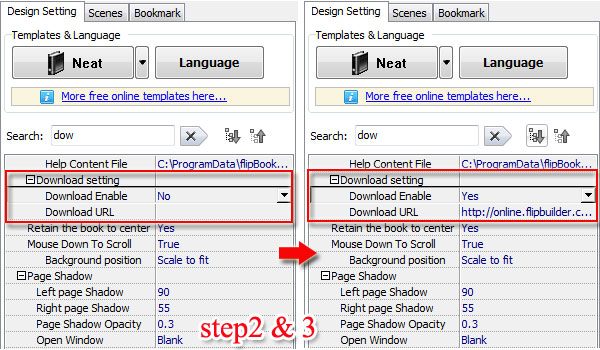 Step3: Attach Downloadable PDF.
Before you attach the online address of PDF, you should upload the PDF file online in advanced. After that you need paste the Online PDF URL on "Download URL" option.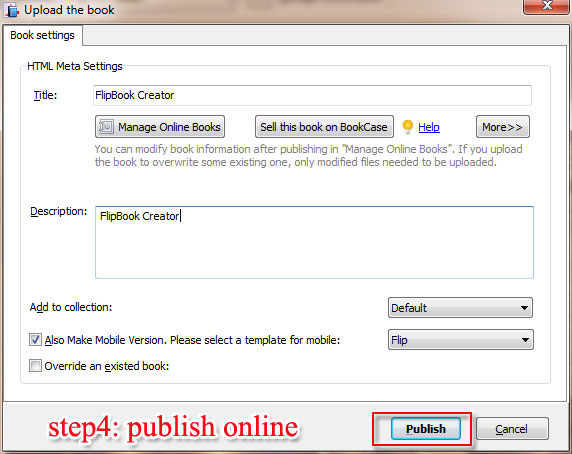 Step4: Publish and Download.
Then it is turn to publish the flip book online. Next is to click the download button on the toolbar to check the PDF file.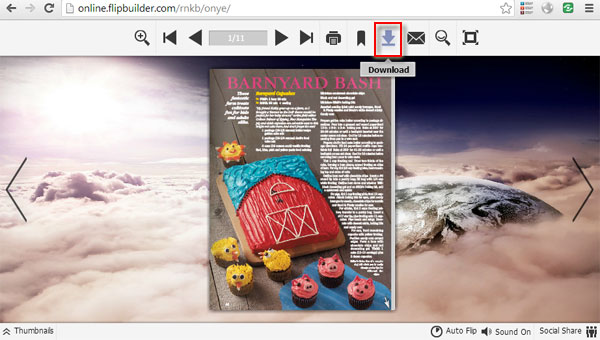 Free download FlipBook Creator
Free download FlipBook Creator Professional
Free download Photo to FlipBook