How to make the search function work in Digital Flipbook Software?
Question:
I want to create a flipbook with larger content, so, I wish there have a search function in flipbook that readers can free to reading it. How could I enable the search feature in flipbook?
Answer:
To let your created flipbook be searchable, you may use FlipBook Creator.
Steps for enable search in your flipbook:

Step1: Run FlipBook Creator, start a new flipbook project;

Step2: Choose template from template list for your flipbook;

Step3: Import PDF for conversion, and select "Enable Search" option;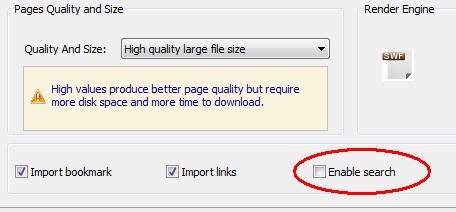 Step4: Find out Search bar under Design Setting panel (Design Setting -> Tool Bar Settings ->Search), and then set search setting (Search Button -> Show, Choice color for Search Highlight Color, etc);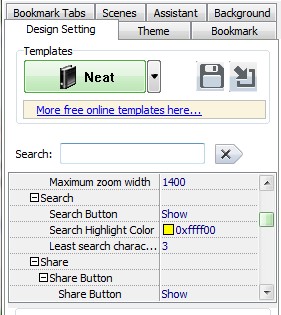 Step5: Click "Apply Change" button to refresh your flipbook.