How to add swf to flipbook by using FlipBook Creator Professional?
FlipBook Creator is a flexible flipbook software for users to publish digital magazine in an affordable way. It enables users to create cool flipbook with realistic page turning effect without any programming skills. It does not require complicated and complex steps, just with several simple steps, a vivid online flipbook will be published. FlipBook Creator Pro is a professional version of FlipBook Creator. With powerful page editor, users can add flash, video, image, hyperlink to digital magazine. Flash makes the flipbook more attractive and beautiful. Now it comes to the guide which teaches users how to add flash to online flipbook.
Here are the detailed steps:
Step1: Start FlipBook Creator and import PDF documents.
Please lauch FlipBook Creator from your computer and begin to import PDF document to it.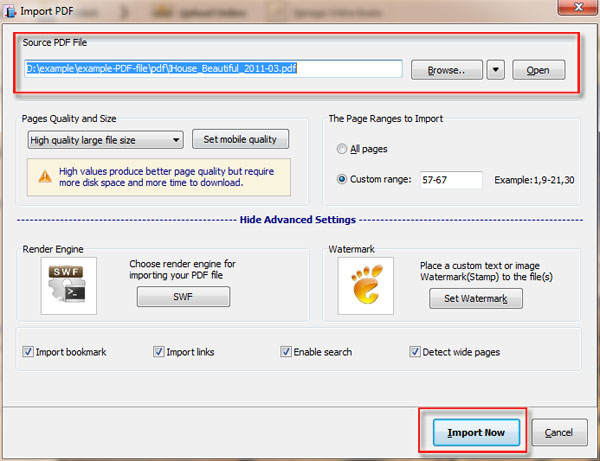 Step 2: Select templates and themes
There are so many flipbook templates and themes in FlipBook Creator. Users need to choose the templates and themes they like.
Step 3: Insert flash to online flipbook
If users want to insert flash to flipbook to make your flipbook more attractive, you can click the button of "Edit Pages", and enter into the Page Editor, click the icon of "Add flash" and insert flash to page flipbook. Save the settings and exit the Page Editor.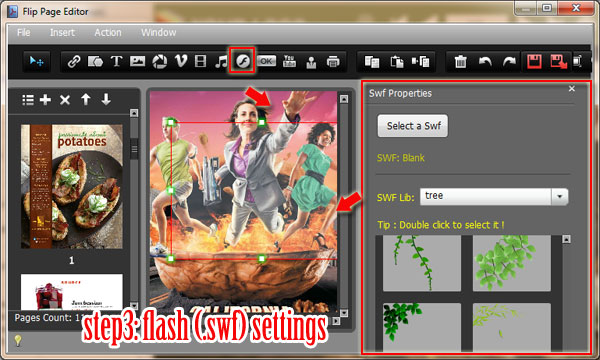 Step 4: Digital magazine pulishing.
After adding flash to flipbook, save it and then publish the page flipbook. Click the button of "Publish" to publish flipbook or upload it online.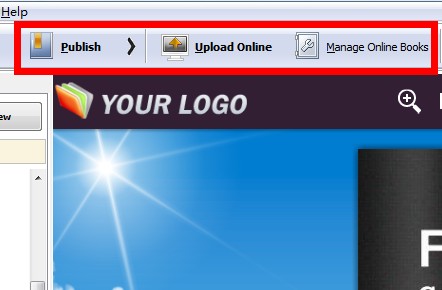 Free download FlipBook Creator
Free download FlipBook Creator Professional
Free download Photo to FlipBook