How to add button to my presentations FlipBook on my website?
Button can make your PDF presentations more interactive with email link, buying link, website link or others. If you want to enhance the page view of your website, add a button to your flipbook will be very helpful. FlipBook Creator Pro integrates with the Page Editor tool. You can use this tool to add media (button, link, image, video and sound) to flipbook easily. Here is to show you how to add button to your PDF presentations FlipBook to link to your Home webpage.
Thinks you will need:
FlipBook Creator Pro
PDF document

Now look at the below detail steps to implement this function:

Step1: Launch FlipBook Creator Pro program to enter into project panel;
Step2: Press on "Create New" icon on the project panel, open your local PDF document and import it now;
Step3: Open Page Editor by clicking on "Edit Pages";

Step4: Select "Add Button"->draw a frame on page->choose a button icon;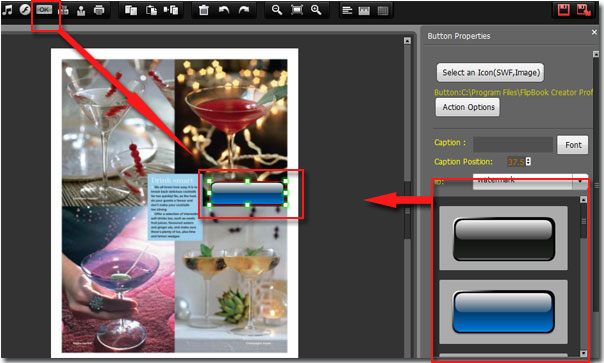 Step5: Add link to button:
. open Action Options on the right side
. select "Open a link" action type
. entry your website URL to the blank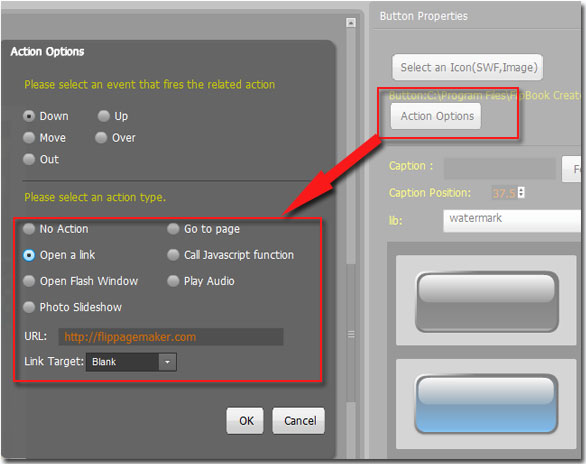 Step6: Save and exit to preview the effect.