How to add a Link into Flipbook to open a local video instead of embeds video player
Hello, I want to play video with my flipbook, but I don't want to embed video into flipbook directly. Can I just insert a link and use embedded link to triggers my local video? I know the FlipBook Creator Pro can insert links, please help!

Hello, you're perfectly correct. FlipBook Creator Pro allows you to insert links into flipbook. And make links to triggers local video is also can be achieved.
Below are steps in detail
Step1: After set flipbook settings, click lick "Edit Pages" button to enter into "Flip Page Editor" interface.
Step2: Find "Add Link" button, and click it to draw an insert area on page where you want to add Link.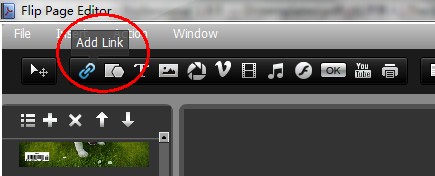 Step3: Define Link Properties. Define Link Color like Over Color, Down Color and so on;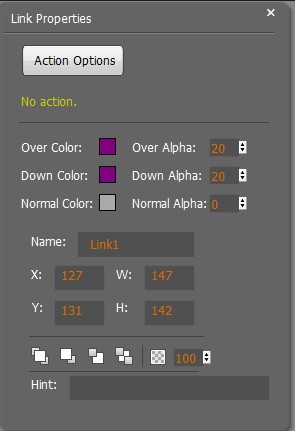 Step4: Select Action Options. Select action as "open a link" and then import you local video URL;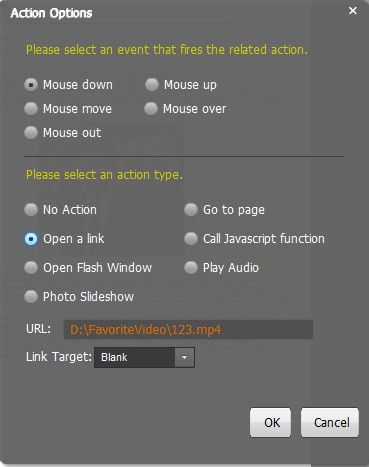 Step5: Save settings and exit Flip Page Editor window, and then refresh flipbook, you can click link to open local video.
Free download FlipBook Creator
Free download FlipBook Creator Professional
Free download Photo to FlipBook