How to add a flash game to my flipbook?
As we know that FlipBook Creator Professional is a powerful flash converter to covert PDF to flipbook, brochure, magazine and catalog. Then if you only create flash magazine without any embellishments, it may be not attractive and impressive enough. Also if you would like to add something fun such as flash game on the catalog, flipbook creator professional can meet your need exactly. What's more, Flip Book Editor provides a convenient ways for you to add a flash game on flipbook quickly in order to drive more attention. Here please check the simple steps to insert flash game on flash flipbook.
Step1: Run Program and Add PDF file.
Download the software from official website and run the program. After that click "Create New" to import PDF file.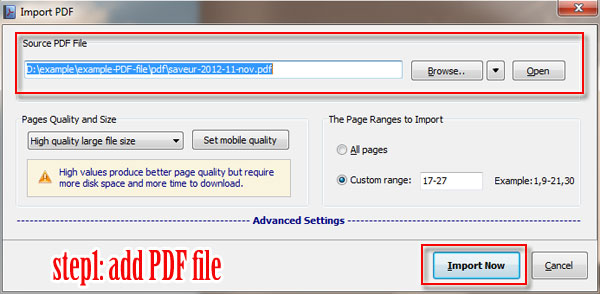 Step2: Select "Flash" icon.
Click "Edit Page" to move to "Flip Book Editor" window and then go to toolbar on top and get "flash" icon.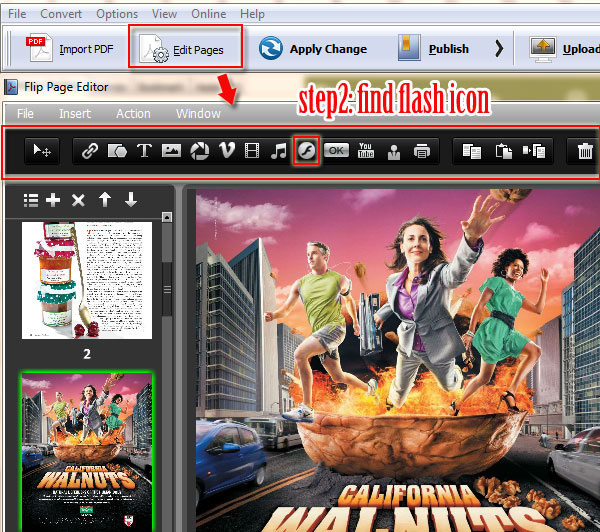 Step3: Add and Customize Flash Game on FlipBook.
Then select a page and draw a box to add flash game. Next is to import a flash game with swf format and customize the settings of flash game such as size and name.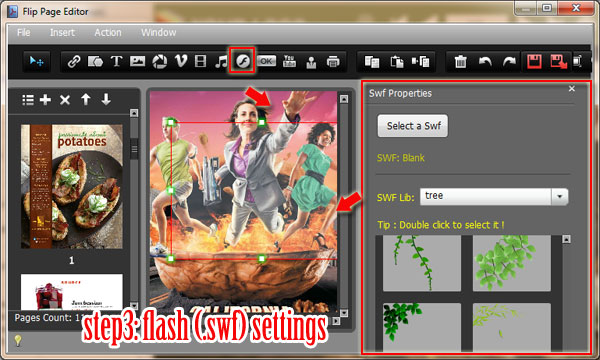 Step4: Check the flash game.
Click "save and exit" to save the change and refresh the flipbook and then check the flash game work or not.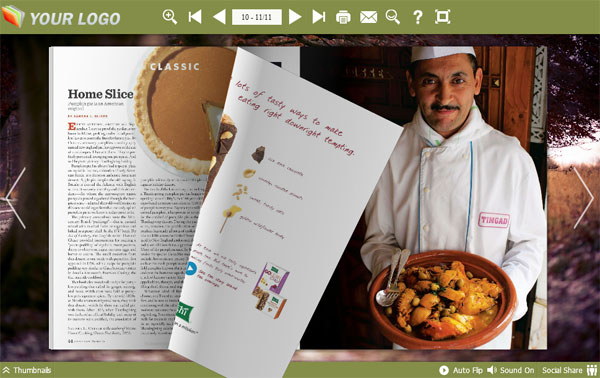 Free download FlipBook Creator
Free download FlipBook Creator Professional
Free download Photo to FlipBook