Does the mobile version of flipping book support sliding mode?
Not only sliding mode, but also can you enjoy flip and Single Page Flip. The flip mode equals to double sides book. Single flip means there is just one page one time shown on your mobile screen. Under the mobile option, there are 3 modes waiting for you choose. Your mobile flipping books look nicer for those wonderful choices.

Step1: Start FlipBook Creator Professional.
Step2: Click on the button of Convert To Flipping Book, and then Check on the checkbox Also Make Mobile Version. Please select a template for mobile.
Step3: Choose one from the selection option afterward.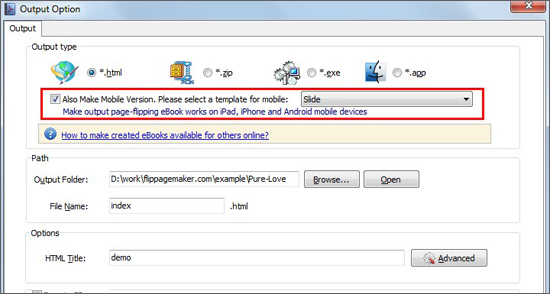 Free download FlipBook Creator
Free download FlipBook Creator Professional
Free download Photo to FlipBook