How to Customize Themes & Templates
Following are instructions on how you can customize Themes & Templates and save for further use:

1. Launch FlipBook Creator.
2. Import a PDF file.
3. Make changes to the settings on the "Design Setting" and "Bookmark" tabs.
4. Preview the changes and adjust the settings until you arrive at the desired look.

Once you have achieved an acceptable outcome, you will need to save your customizations.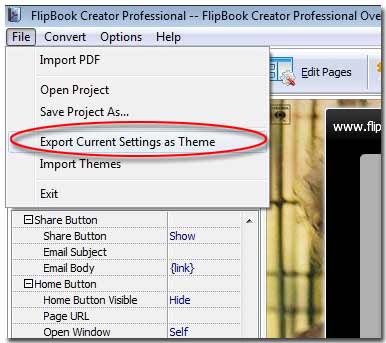 1. Click "File" --> "Export Current Settings as Theme".
2. Select the folder in which you would like to save your theme template and give it a name such as "my first template theme".

The next time you need to use your saved theme template, you will need to import it by clicking "File" --> "Import Themes." Select the theme template to import into the Templates panel.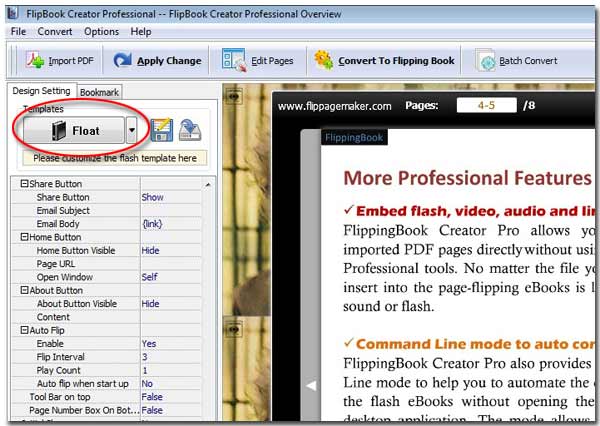 Click the Templates button on the "Design Setting" tab to open the Tempates panel and scroll down until you locate your theme template.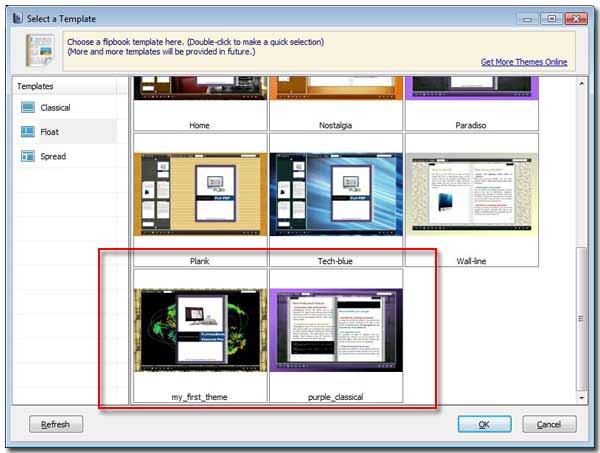 Free download FlipBook Creator Professional