Convert PDF to Flipbook with Table of Contents on Mac
FlipBook Creator for Mac is special design for mac system. As we know that there are diverse functions for users to customize the flash flipping book. On one hand, the design settings are customizable enough to design the flipping book with your own fashion style; on the other hand, wonderful template and themes to customize layout, vivid scenes to make it graphic. Then anyway, the table of content of flipping book is useful enough to guide your readers to read the book before start or keep reading. In the FAQ, you will find the easy steps to convert PDF to flipbook with table of content on Mac.
Step1: Import new files.
Download and run the program and then import PDF file to continue editing.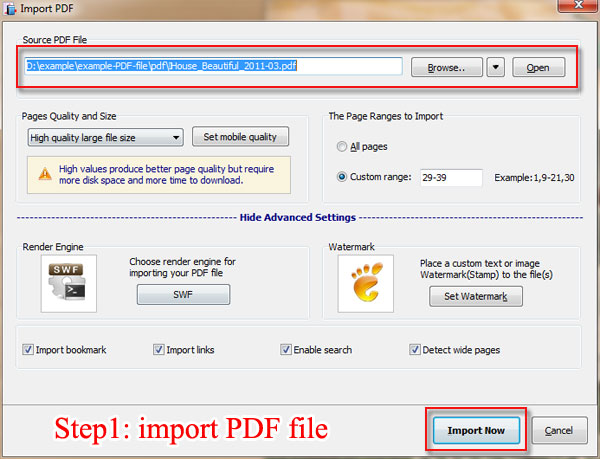 Step2: Move to "Bookmark".
Turn to the page you need and then click "add" button to create new book mark. .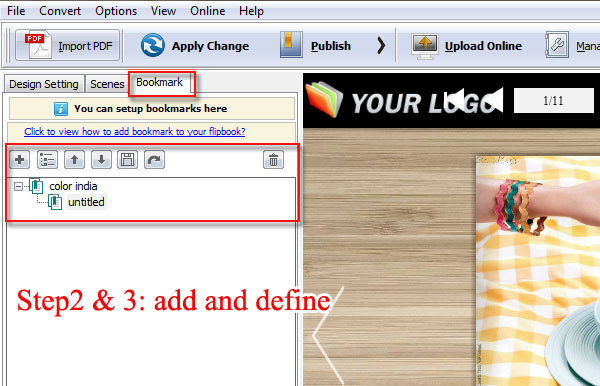 Step3: Table of Content Settings.
You can add child for the bookmark or change the order of the book marks as well as delete it.
Step4: View Table of Content.
Click "Apply Change" to refresh flipping book and then click table of content icon on tool bar to check the book mark.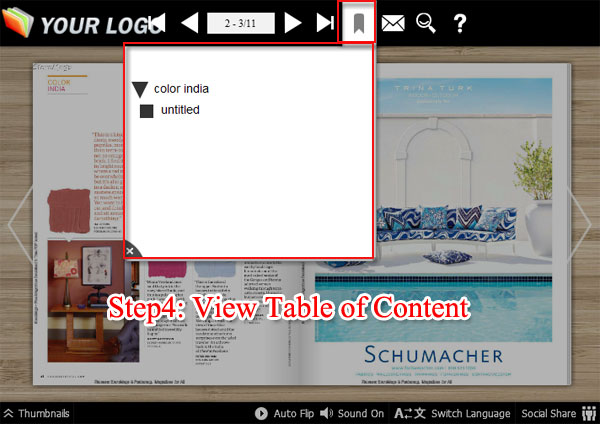 Free download FlipBook Creator
Free download FlipBook Creator Professional
Free download Photo to FlipBook