Can the Conciseness template grant to download file?
Most time you would attract traffic in the way to publish some kind of file for free. People can get those file entitled free charged. It is indeed a good marketing idea which can improve your fame and website visits in the shorter time. Here we go! Let learn how to open the download function on the Conciseness templates.

Step1: Hove the cursor to the left settings place.
Step2: Move to the options Tool Bar Settings --> Buttons Bar --> Download.
Step3: Switch Download Enable from No to Yes.
Step4: Enter the downloading file URL in the form of Download URL.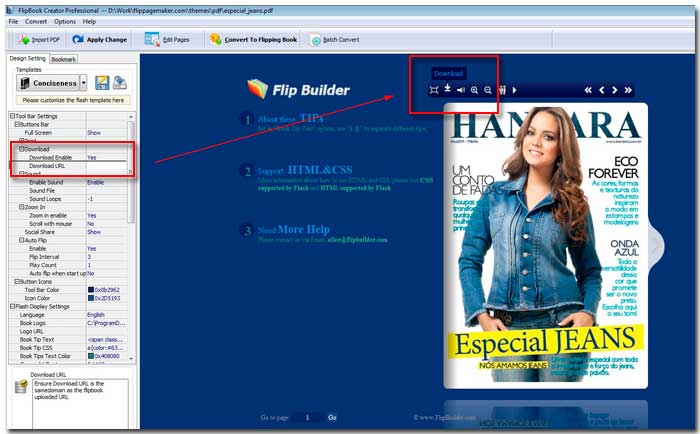 Ok, the above is the basic steps. You should check the download function after the FLIPBOOK has been downloaded online. Just Click the button of download to confirm you can get the file.
Free download FlipBook Creator
Free download FlipBook Creator Professional
Free download Photo to FlipBook