How to make PDF Flip Page Creator automatic detect wide pages?
Question:
When use FlipBook Creator software to create flipbook from PDF file, I found some imported PDF pages was irregular arrangement, some pages too small and some pages too larger. So, can I cut the landscape page when import PDF to make the flipbook looks clean and tidy?
Answer:
Yes, you can use "detect wide page" feature of FlipBook Creator to intelligent arrange the flip pages.
Here are steps in detail:

Step1: Step1: Launch your FlipBook Creator, and then build a new Flipbook Project.
Step 2: Select the template you want from template box. And then click "Next" to enter into "Import File" interface

Step3: Import the PDF file; Find and select "Detect Wide Pages" under Import File interface;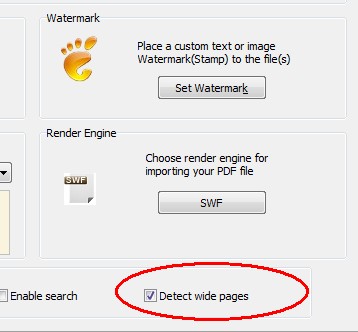 Step 4: Click the button "import Now", import your PDF. Done!