Can I make the zoomed flipbook hyperlinks valid?
We adopt the Neat template for example. Actually other template type almost has this function. You can activate it as similarly as we act in Neat. Sometimes, you could find the hyperlinks can't work anymore after zooming in or out. It looks like insignificant but makes sense to make all the clients satisfied. It is a tiny detail based on your attitude to the buyers which determines the final sale result.  To win all the praise and then make perfect, it is valuable to read this tutorial.

Step1:Launch any software flippagemaker.com series, we take FlipBook Creator for example.
Step2: Select a Neat template, and then move your eye to the left settings list, on the down most bottom, you can find the options Flash Control Settings --> Link --> Enable after zooming in.
Step3: Make it Enable status, don't forget clicking Apply Change.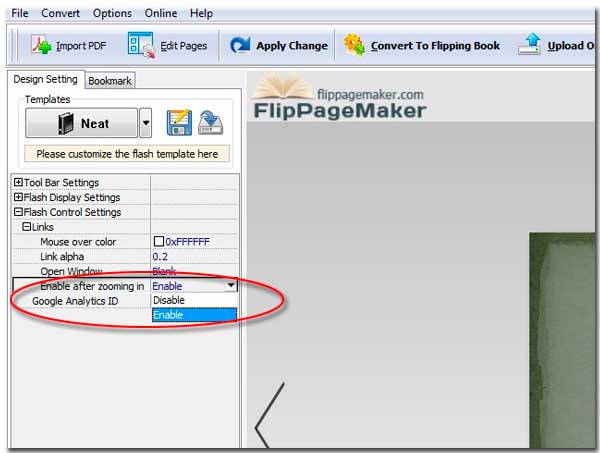 Free download FlipBook Creator
Free download FlipBook Creator Professional
Free download Photo to FlipBook