Can I make double page single flipping?
Until now most of flipping books show us the double pages at once. Actually many clients desire a single show instead. The single flipping style might be more attractive than the common we can see always. You hope the single flipping page from right to left. This tutorial exactly teaches you how to realize single page.

Step1: Install the flippagemaker.com only plug-in Alpha Templates.
Step2: start the any flipmaker series product which has been installed previously and then open the template panel.
Step3: On the left list, you will find a template type named SingleSlide, click it and select any one comes up in the right screenshot container.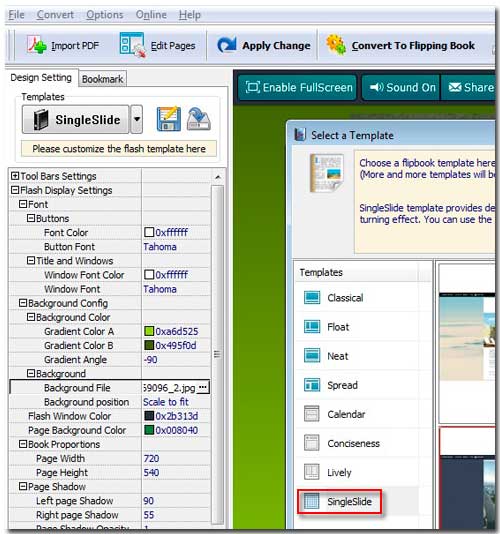 Note: complete all above steps, you can easily apply single flipping effect to any office files.
Free download FlipBook Creator
Free download FlipBook Creator Professional
Free download Photo to FlipBook