Can I hide the Help button to make the flipbook look less cluttered?
It looks so littery that too many function buttons emerge. To make it concise, we determine to hide some buttons. The help button now sounds spare. Anyway, we would disable and hide it in order to make your flipping Calendar style books more accessible and readable.

Step1: Start up FlipBook Creator.
Step2: Move your eyes to the left settings and find out the option Tool Bars Settings -> Buttons Bar -> Help Button.
Step3: Switch it Hide.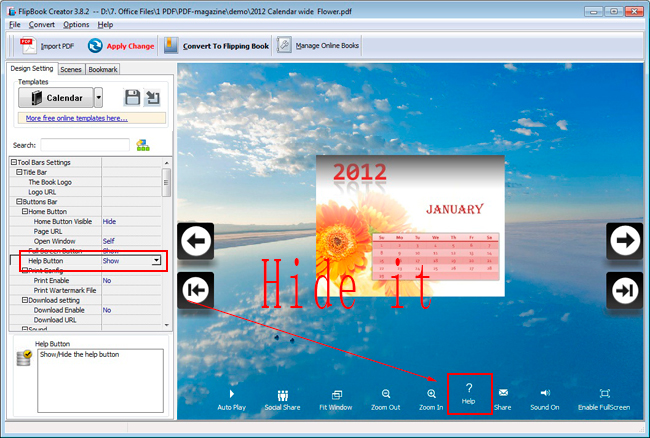 Free download FlipBook Creator
Free download FlipBook Creator Professional
Free download Photo to FlipBook