Can I change the bottom copyright text and style?
Notice that there labeled with ©www.flippagemaker.com on the bottom of Conciseness template. That's right, it is the copyright. Practically, the output Conciseness pattern of flipping papers should own their copyright so that they would look professional. The copyright might be yours also your clients'. No matter whose copyright it would be printed, you have to learn how to modify it firstly.

Step1: hover the cursor to the option Copyright Text.
Step2: edit the text in Copyright Text. The text like this: &#169; <a  href='http://www.flippagemaker.com'>www.Flippagemaker.com</a>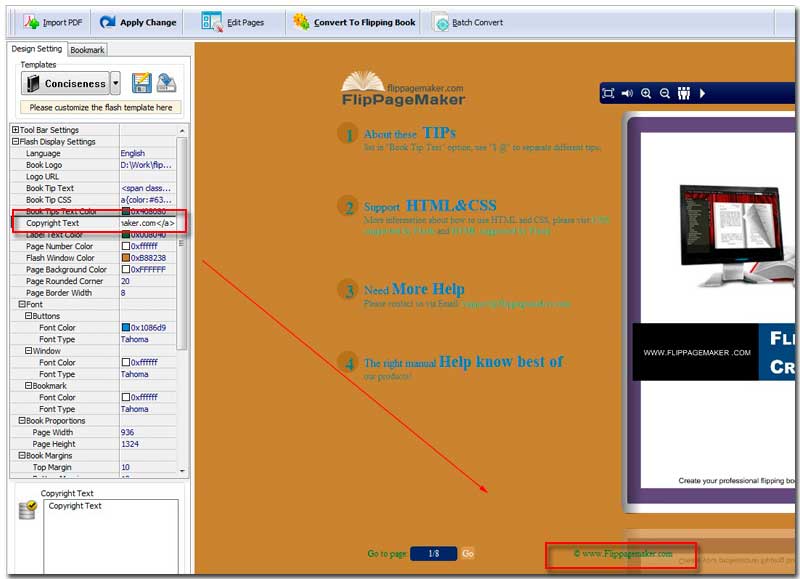 Note: &#169 stands for the symbol ©.
Free download FlipBook Creator
Free download FlipBook Creator Professional
Free download Photo to FlipBook