Make Word document into flash page flipping book with magical Flipping book publisher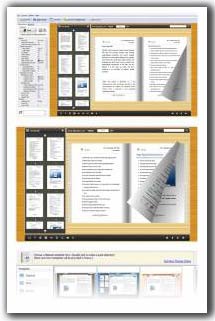 Now almost everyone in office use Microsoft Office software. No matters excel, PowerPoint or word they all win much favorite. If you master Office software, you can make diverse documents with illustrations, texture background, and decent fonts, etc. You know, many people make use of Microsoft to write their paper whose format is very strict. Nevertheless, Microsoft word also can deal with easily. While, have you ever think about convert your word documents to flash flipping eBook online for more people read. This must be a good idea which can make you popular and attract much more people to like your content.
It seems wonderful that switch scrolling word documents to flash page flip eBook. As long as the world's first paper-book came up, people store their wisdom in it. We everybody read a lot of books on different aspects of life. We grow up gradually with books accompanying. Even today, almost all the young, middle-aged or old surf the web, people can read more and more than the past days for the internet can be all-embracing. We still love this reading form: flipping like flipping a real book. Only if launch your computer, and just open a browser, you can enjoy a flash flipping book like a paper-book. I think you must be experiencing an impressive fangle.
Let's see the flash flip-page book building video tutorial, maybe it can inspire you. < Flash flip book Video Tutorial Click ME>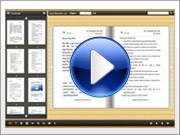 We are back to business as usual. Now if you have a word document in hand and plan to convert it to flip page eBook, go ahead. Word to FlipBook enables you convert rich content word document to amazing flash flippage book. After convert, you can upload it online, and all internet users can visit your flash flip book. I think you haven't known that you can make use of Word to FlipBook to make your own style flipping book by self-defining its templates. Countless styles, and smart flipping actions must impress everybody who browse it. Not only that, mobile readers also can browse it by mobile phone browser after you create a mobile version word flipbook. If you can't upload flipbook online, word to FlipBook allows you to share by CD, or USB portable device to transmit, etc offline methods. Now no matter online or offline, you can share with others easily.
If you desire publish your word eBook, you may as well try word to FlipBook.